The world of luxury real estate is an area that the selection of buying or renting a property for rent is guided by needs, specifically on the French Riviera (Nice, Eze, Mougins, Monaco …). It is essential to work with an experienced estate agency for the purpose of conducting the search and complete all transactions. Here are some of the criteria to help you locate your contact.
The real estate industry
After a few quiet times however, the real estate market is still flourishing. It's currently returning to levels of 2019 and overall the sales are going well. The housing market is still extremely competitive in both the purchase and sales of both secondary and principal homes. For rental investments the market is reaching new heights.
The real estate market is therefore still appealing and is a sought-after investment. The desire to be closer to the ocean and the natural world also play an important role in the selection of locations to the South of France. It is the Mediterranean coast is an area where buying a home is especially sought-after.
Luxury real estate
The appeal of sun-drenched regions is more apparent in the world of luxury properties. The buyers are seeking out exceptional properties in beautiful settings. These luxurious homes are popular, regardless of whether they have stunning views, or triplex flats or duplexes with exceptional amenities.
A search for a top primary residence of high-end quality is an investment that is safe. The limited supply of properties is a reason to conduct a prospecting exercise that the luxury real estate agent is able to execute with an exact understanding of the market.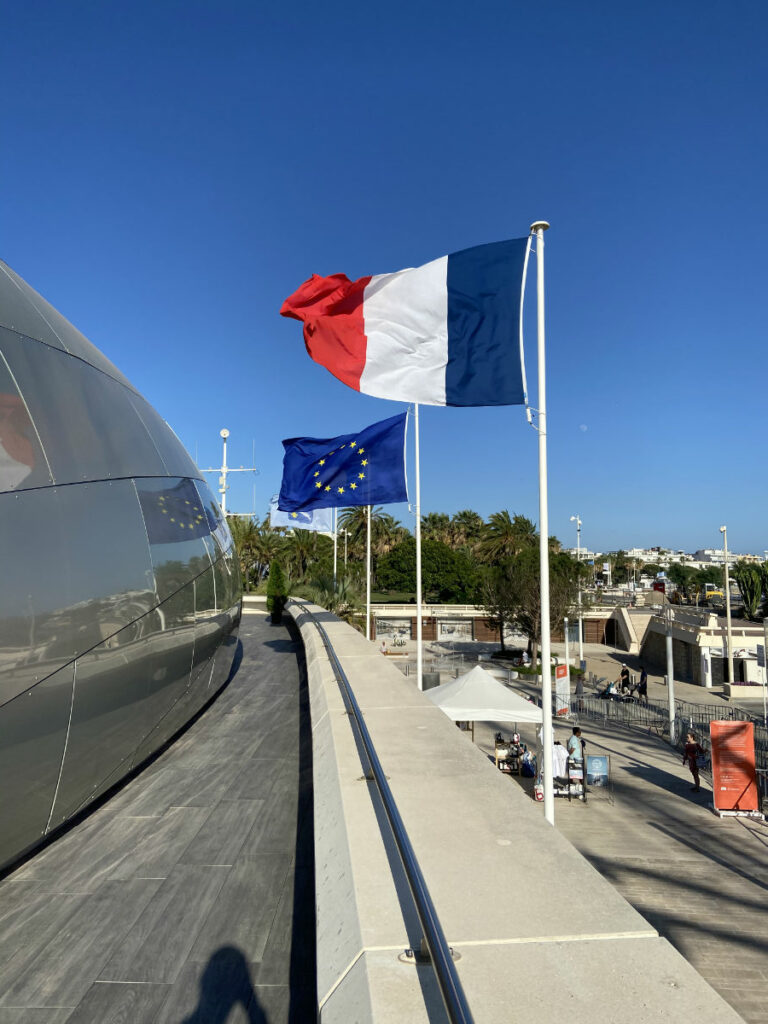 Explore this city in Cannes
Cannes is one of the cities that's reputation has continued to draw an ever-growing number of clients. The city's numerous assets make Cannes one of those cities which are most likely to attract prospective buyers.
City and the main centres of attraction
Cannes has grown into an iconic location for film and is therefore inevitably linked to the renowned festival. The festival brings movie lovers and celebrities in Cannes' Palais des Festivals that is a major famous cultural hub all entire year. The old port as well as the Suquet are a great place to enjoy an experience of a marine atmosphere that is loved by sailors and enthusiasts of water sports. An endless invitation to dream and forget the world, Cannes also has the World Explorations Museum.
The art scene is evident through the elegant architecture, such as on the Boulevard de la Croisette, as well as through the establishments that are specifically dedicated to art like The Malmaison Art Centre. Then the natural beauty is not distant from the city's center and hills are lined with lavish houses nestled among pine trees. The beaches, naturally are also among Cannes the attractions.
Luxury real estate Cannes: our favourite districts
Cannes is a city that has numerous districts that boast exceptional properties. Our top choices include, for instance the hills, which offer amazing views of the seafront. The descriptive names alone provide an insight into the houses that are available for purchase.
La Californie or Super-Cannes, Super-Cannes, La Californie, Corniche du Paradis or La Croix-des-Gardes are areas where lofts meet stunning luxury spaces. In the Montfleury area is also among the regions within Cannes in which luxurious real estate is available homesof an exceptional standard. Therefore, it is possible to locate luxurious villas or apartments with a high-end quality, since the city is awash in these areas.
Luxury real property Cannes: Search on the internet for an estate agent on the web
Before making contact with an agency that is specialized on luxurious real estate Cannes like Haussmann Real Estate for instance, it is possible to browse through a number of websites. This will let you determine the kinds of properties they are able to offer to purchase. Their website for a prestigious real estate company located in Cannes offers a catalog which is comprehensive sufficient to provide you with an exact notion. It gives you the chance to look at what kinds of services they provide.
Its website a posh real estate agent Cannes is also able to show the most famous properties it has sold. The first impression will allow you to study the way the sales are carried out as well as the help you receive during your search. The benefit is that you will only be offered homes that meet the criteria you have set.
Real estate that is luxurious Cannes Check out the reviews of customers
The website of a luxurious real estate agent Cannes is packed with useful details. Particularly, you'll be able read reviews posted by customers. Make sure to read them as happy customers share their experiences. For instance, it can be interesting to know what speed transactions take, as well as the overall satisfaction level.
You'll be able to pick your preferred Cannes luxurious real estate agent by reading a number of relevant feedback. It is also essential to determine the level of service as well as the quality of the properties they offer. The more extraordinary properties and propertiesand apartment buildingsare the better, and it is important to determine what the impression buyers get of the company that specializes in the sale of luxury real estate in Cannes.
Cannes real estate luxury Beware of the online reputation
The online reputation of a Cannes luxurious real estate company is vital. There are websites where reviews provide an overview of the expertise of the experts you're considering. It is essential that reviews are positive as the reputation of the agency is preceded by it. If not, it's not recommended to select an agency that will assist you on the hunt for your next property.
The best way to protect yourself is to verify that the agency is clear about the prices they charge. The contact information of the agency should be provided and it is vital that you get as much information as you can regarding the agency. In addition, an agency that is specialized in luxury properties is expected to concentrate on the finest properties..
Luxury real estate Cannes: consult your network
If you're planning for a venture in Cannes real estate that is luxurious There are probably others who have made the same decision. Do not hesitate to utilize your professional networks or contacts to inquire about the professionals they have talked to. This will help you make your decision with confidence.
It is always beneficial to get the right guidance. An offer that is made swiftly and at the highest quality is enough to announce it. It is a way to save time and feel confident before taking the plunge. It is a coveted industry in all aspects, with the caliber that a real estate agent is directly related to the quality of the properties they offer.
Cannes real estate luxury Word of mouth
In a city like Cannes Word of mouth is another source worth paying close attention to. When you are considering a purchase that is luxurious it's best to pay attention to what storekeepers or clients have to say. The more positive feedback you hear regarding the Cannes luxurious real estate agent as a result, the more confidence you'll be able to trust them. Their task is to choose properties that meet your requirements precisely.
If you aren't living in Cannes at the moment, it's crucial that you don't need to travel to view properties that don't meet your expectations. An established company with a good reputation has a good possibility of becoming your new partner. The quality and professionalism of the agency are recognized in any town which is why you may also depend on word-of-mouth.
Real estate with a luxury Cannes: the first meeting
If you've scouted for an Cannes exclusive real estate company which is most suitable for you, make the most of your first meeting to fine-tune your initial impression. This is the chance to ask concerns regarding the conditions in the conditions that the selection of properties that are suitable to you will take place. This will enable you to pick your preferred agency by providing the most complete information you can. Use this opportunity to request estimates of typical amount of time required to finish an order.
You will be in touch with the agency over a period of months, meaning that you'll need an established relationship. You will be guided by a professional at all times, following an exact procedure that will assure you and fulfill all your requirements. Be particular about the fees that are charged and the promises the company makes to you.
Luxury real estate Cannes: Be awestruck by your intuition
The purchase of a luxury property in Cannes isn't an easy issue. Therefore, it is essential to make the right option. Make sure you trust your guts, as first impressions are usually the best ones. The best option is to contact a reputable company that has demonstrated itself in the field that is highly regarded.
Your agent should be able to understand your requirements and wishes. If you feel like your needs are being considered and the relationship you have with the person is right for you, then you're definitely in the company of the most reliable real estate agent who can assist you until your dream can be realized.
If you are looking to make an investment in Cannes high-end real estate, with confidence Do not be reluctant to invest some time searching for an agency that is reliable. The credibility and professionalism of the company will affect the success of your plan and its ultimate success.