Nice is the Mediterranean that stretches as far as the eye can see and the Mercantour mountains in the background. Behind an identity closely linked to tourism, Nice is an attractive real estate sector. It is also a city where companies are flourishing along with university offers.
Real estate in Nice, always profitable
The fifth-largest city in France by population, Nice is considered a prestigious destination. It is therefore expected that property prices will soar. Indeed, a general increase of 4% has been recorded since summer. However, prices are not always prohibitive. Indeed, prices vary according to the neighbourhoods, allowing investors to easily find a property that fits their budget.
Although the population is rather old, the city is continually revitalizing itself and offers a wide range of properties for all age groups. People don't just come here for holidays but to live here.
The port
A booming district that immerses its inhabitants in a trendy atmosphere, the Port is experiencing an 8% price increase. More generally, property prices around Place Du Pin have doubled over the last decade. A square metre sells for around €5,000 in buildings built between 1880 and 1920. Quite recently, a 74 m² one-bedroom flat facing south and west sold for €421,000, which is 10% more than the average in the area. This property is considered exceptional and is located at the junction of rue Boyer and rue Bonaparte.
The city centre
Prices in the city centre are disparate, with a square metre trading between €2,500 and €15,000. The trick is to choose a property without a balcony, which boosts prices by an average of 15% to 20%.
The Carré d'or
In the heart of the hypercentre, it is mainly the small surfaces that attract investors looking for a pied-à-terre in Nice. It is necessary to count an average of €250000 to offer a studio in these lanes of character which lead to the edge of the Mediterranean.
Nevertheless, it is possible to make good deals by focusing on properties to be renovated. On the rue d'Alposeau, a 50 m² two-room flat cost €170,000 to the buyer, who had to carry out work on the property. This is a much lower price than average, given that the range per square metre varies from €4,000 to €7,000 in the heart of the Carré d'Or. Not far from Place Massena, a two-room flat of 30 m² without any work was sold at €190,000. The price difference is significant.
Lépante
On rue de Lépante, a flat sells for between €2,457 and €7,471 per square metre. The proximity of the Old Town and the abundance of characterful buildings boost the success of Lépante. Given the contrasting prices, it is advisable to seek the services of an agency before investing in this area.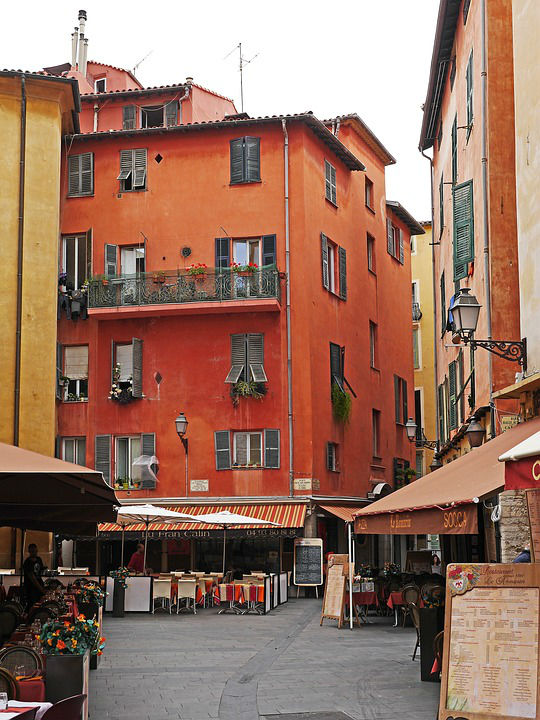 Liberation
The Liberation district is always very popular and extremely pleasant to live in. It is one of the best areas to invest in. There are various types of property for families, couples and young retirees.
Mont Boron
The real estate market has been fairly stable for the last four years. Buyers love this residential area perched high up where the properties are mainly prestigious. Swimming pools and tennis courts are commonplace in Mont Boron.
For a three-room flat of 80 m² that does not require any refurbishment, has a sea view and a swimming pool, the total cost ranges from €750,000 to 1 million €. The price per square metre varies between €7,000 and €10,000 for impeccable properties. A discount is possible for properties that lack views, subject occupants to noise pollution or have other 'defects'. Nevertheless, it is difficult to find a property below €5,000/m² in this sector.
Riquier
Ideally located in the east of Nice, Riquier is a sector that mainly attracts students, retirees and young couples. These are indeed the profiles in search of small surfaces. A studio flat sells for around €100,000. When summer comes, the buyer can make his investment profitable by renting the studio at an average monthly cost of €400 to €600.
The price climbs the closer you get to the Port district. For example, a 50 m² two-room flat with basement parking and a terrace cost a total of €260,000, or €5,200 per square metre. On the Avenue de la République side, a 45 m² two-room flat with a terrace cost a whopping €170,000, or €3,800 per square metre.
If you move closer to Saint Roch, it is easy to find flats for an average of €3,000 per square metre. However, don't count on a panoramic view at this price.
While the overall trend in property prices is upwards, Nice also has some attractive properties at good prices. The key is to know where to look and to be supported by professionals who know the market.
If the French Riviera appeals to you, here is an article that might interest you: 6 reasons for renting a house on the French Riviera